Damascus Intl. Fair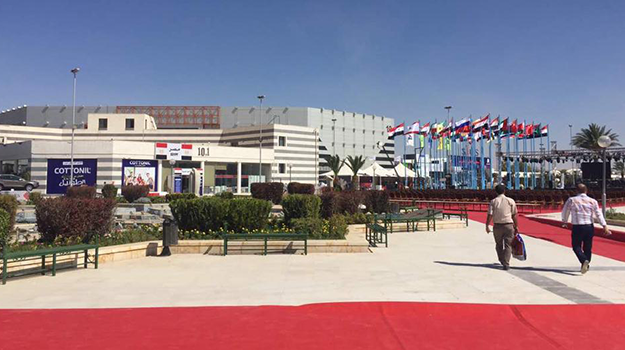 After five years of suspension, Damascus International Fair in its 59th edition kicked-off on August 17th 2017 with the participation of Arab and Western companies. It witnessed various economic, cultural and entertainment activities.
Our Company was the organizer and coordinator of the Chinese Pavilion and has been represented by (but not limited to) the following Chinese companies:
1.SINOMA (Suzhou) Construction Co., Ltd (one of the largest Chinese cement plants contractors)
2.NUCTECH Company Limited (X-Ray container checking system for cargo/vehicles at seaports, fixed & mobile container/vehicles inspection system
3.BROAD Air Conditioning International (non-electric air conditioning powered by natural gas and waste heat with cooling, heating, hot water function, clean, fresh air system)
4.Shenzhen LEESTE Industry Co Ltd (leading manufacturer and provider of natural stone products including granites, marbles, sandstones, slates, pebbles. and lime stones from China and abroad)
5.YAHGEE Modular House (Group) Co., Ltd (design, manufacture, sales and installation of modern prefabricated houses, container houses and other temporary accommodation buildings, camp temporary housing etc…)
Syrian Prime Minister , diplomats and a number of ministers and businessmen visited the exhibition's pavilion and we have presented the exhibited products and services in a skilled way, opening the gate to further business opportunities in Syria.